While loading the dishwasher I ran out of room on the top shelf, now overflowing with mugs. I lifted some out to examine them: an old freebie from work with a United Way logo on it, a hand-me-down from Mom with a huge chip on the side, and a thrift store find in a hideous shade of green with words painted on the side that reminded me to love Jesus. Not that it matters, but I bought that one for the size, not the words.
The mugs disgruntled me. Not because I don't appreciate the goals of the United Way, or Jesus for that matter, but because not one of them was special, just screwball stragglers from the hard-to-reach side of the cupboard.
Several years ago, during the height of Mom's disease, unwashed beer glasses filled my counters. You know, the slender ones that won't fit in the dishwasher because they're too damn tall. They stood like hangover trophies next to the sink, taunting me with my bad decisions until I washed them for the next round.
After Mom died in 2012, wine replaced beer. Most nights of the week, I'd have two drinks or more. Stemless glasses shared a small amount of the top dishwasher shelf with sippy cups and my other coffee mugs, the grey Gordon Ramsey ones that came in the set – a gift from my husband.
I like wine. Love it, even: it's the friend that comforts me on a cold night and eases the stress after a long day of chasing children and folding other people's underwear and the therapy that numbs the burn of grief lingering from losing Mom.
I've said more than once that I am never drinking again. I fooled myself and made promises about staying away from those bright red blends that I wasn't ready to follow through on.
So what? We all make mistakes.
I haven't given up. I'm mapping out the person inside part by part, good decision by good decision.
For the last year, I've been drinking less and less alcohol. Each week I have to remind myself drinking wine isn't my friend or my therapy. Sipping hot chamomile tea with a drop of lemon juice and a teaspoon of honey can comfort and ease me in a similar way. It won't take away my grief, but that's something I need to work through on my sober days.
I collected my misfit mugs in a grocery bag to donate and wrangled my child from her Elsa dress in her playroom to her car seat outside.
After unloading my band of unwanted oddballs at Goodwill, I hopped over to the new Hearth and Hand section at Target, which I've been drooling over since before Christmas. I've dreamt about Chip and Joanna Gaines renovating a fixer-upper for me, complete with a shiplap kitchen backsplash. Adding their coffee cups to my cupboard would be a distant but decent second.
I paced in front of the Hearth and Hand display, in complete awe of the details on the cream-colored stoneware, the sturdiness of the clay, the simplistic design. I grabbed one from the collection and Mom's voice reminded me, pinch your pennies, Danielle. Hard times come fast, so save where you can. "But splurging can be fun and rewarding," I said. Those mugs wouldn't ever go on sale, and I could find cheaper ones on clearance, but they molded to my hand like they belonged there.
I bought four.
Photo by Toa Heftiba on Unsplash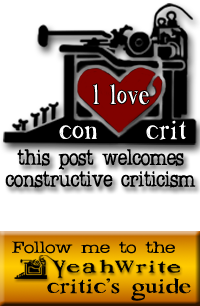 Join me for this week's challenge over at YeahWrite!